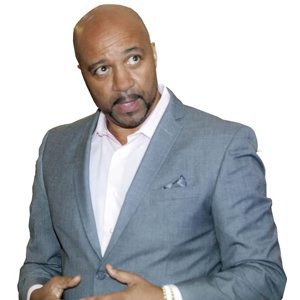 Des O'Connor
Des O'Connor creates Women Business Experts – with coaching, consulting, and advanced marketing strategies to help them build a brand and expand their business. In this presentation, Des will discuss his proven method and specific process that anyone can follow to Become a Recognised Expert in 90 Days – with a series of steps and actionable business advice on how to identify and create your business niche, how to sell your expertise, how to build an audience for your brand, how to find opportunities for public speaking, and much more!
Public speaking is one of the most important components of becoming a recognised expert. Des will explain why public speaking is so important to building your career, and how you can get started by speaking on stage at our next event – or even by speaking abroad at international conferences, retreats, and other professional events!
Linda Pringle Evans
Business Name: Founder & President
Speaking Title: Discover YOUR Brand DNA to StandOUT, Attract YOUR Ideal Clients and Generate More Revenue
Linda Pringle Evans is the founder and president of Pringle Business Consulting, LLC. Linda is known for Discovering your Brand DNA solutions for your unique brand needs. She is result driven and analytical, therefore providing brand strategies that make your brand highly visible, profitable, different, distinctive, credible, memorable, valuable and much respected. She's ambitious for seeking to provide services for emerging female entrepreneurs desiring to grow their revenue high 6 figures or more. In addition, she assists professional women in real estate, corporations and small – mid sized business owners seeking to expand their brands and services.
Whether you're re-evaluating an existing brand, planning an exciting new launch, need help with brand reputation management, refreshing a solid revenue driver to maintain relevance or considering a total re-brand, Linda and her team provides decades of expertise for what makes your brand DNA really profitable and ongoing customer attracting magnets for success.
Here's a short list of Linda's many accomplishments:
Top Shelf Lady Award
Serves on Mayor Andrew Ginther's Small Business Advisory Committee
Received Advisor of the Year 2017 Award
Constant Contact Certifications
Micro Enterprise Certification
Empowering a Billion Women Chapter Leader
Personal Brand Trainer/Mentor for Empowering a Billion Women
Professional Advisor for the Women's Business Center
Mentor for Otterbein University Emerging Female Leaders
Partnering Director for the Public Speakers Association
Visit our website to learn more about Linda: www.pringlebizconsulting.com
Tonya Hofmann
Business Name: CEO and Founder of the Public Speakers Association and Wowdible
Speaking Title: Turning Strangers Into VIP Clients
CEO & Founder of the Public Speakers Association & Wowdible
Globally Sought-After Speaker
Best Selling Author of 7 International Books
Winner of multiple national and international Industry, Organization and Association awards
Cover of 5 Magazines with supporting article
Host of Tonya Hofmann's Wow TV Show
https://publicspeakersassociation.com
https://wowdible.com
Manny Wolfe
Business Name: Personal Branding Mentor
Speaking Title: You're Going About This All Wrong
Manny wolfe is a public speaking coach, a public speaker, a personal branding expert, and does full service marketing for speakers
He is the author of the international best-selling memoir "The Tao of the Unbreakable Man", And he specializes in creating massive authority, and huge audiences for his clients.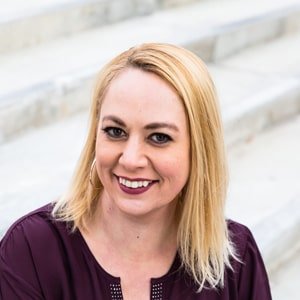 Julie May
Business Name: Founder of Speaking Seriously
Speaking Title: Using Events To Catapult Your Success
For A-List event producer and founder of Speaking Seriously, Julie May, speaking has always been about Impact, Income, and Inspiration. This inside out approach has set her apart from other coaches in the industry, and helps her clients to transform their speaking careers in record time.
Beginning her career as an event producer has allowed her a unique perspective on what it takes to become a successful speaker. Thousands of women have attended her flagship event, The Joyful Living Women's Conference,which has been keynoted by some of the top speakers in the industry including Kirk Cameron, Elizabeth Smart, and Frank Shankwitz (Founder of Make-A-Wish).
She has trained with some of the top speaker trainers in the world, including Les Brown, Dave VanHoose, Pete Vargus, T Harv Ekher, and many more. Taking that training, her background in stage acting, and her experience as an A-List event producer, she created Speaking Seriously to teach speakers how to turn their Impact and Inspiration into Income.
Elise Smith
Business Name: CEO/Coach
Speaking Title: Faith-Based Business Coach And Speaker
Elise Smith has been helping others to achieve their sales goals for almost 10 years. She has been through the ups and downs of being an entrepreneur herself and has found amazing techniques to silence that negative voice otherwise known as our Inner Dream Stealer and loves to help others to do the same.
Trained as a core energy coach, Elise creates lasting change from the inside out of her audiences and clients. Her soul purpose is empowering other women entrepreneurs to build a divine business through powerful goal achievement with their higher power allowing them to reach their revenue goals in just 90 days and fulfill their own soul purpose.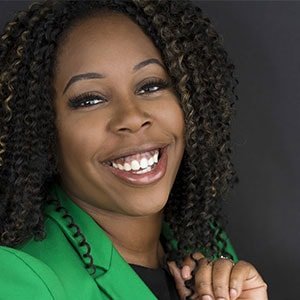 Michelle Raymond
Business Name: –
Speaking Title: –
Cami Baker
Business Name: Mingle To Millions Inc
Speaking Title: How to Leverage Social Responsibility…. Position, Partner, Promote to 10 X's your business!
TV Host, Radio Personality, HGTV House Hunter Veteran and America's Authority on Cause Marketing and the Purpose Leveraged Marketing Campaign! Cami Baker's decades of experience give competitive market experts a Unique Sales Proposition by aligning their Passion/Purpose with their Profession to Make Money/Make A Difference!
Her strategies on Positioning, Partnering and Promoting have had staggering results for the biggest names in Real Estate, Financial Services and Sales Forces nationwide!
"7 Strategies to Attract, Nurture and Convert the Right People into the Ideal Clients!" CamiBaker.com/FREE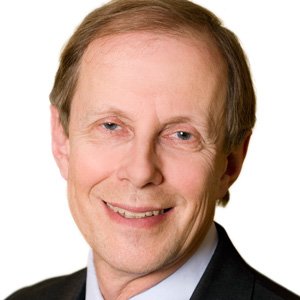 Graham W Price
Business Name: Abicord
Speaking Title: Growing Your Business And Your Wealth
Graham is a chartered psychologist, personal and executive coach, development trainer, CEO of Abicord and Abicord Consulting and founder of the Association for Acceptance Action Coaching, Therapy and Training (AAACTT).
Abicord provides trainings on Personal Development, Stress Resilience, Leadership, Relating to Others, Team Effectiveness and Presentation Skills to organisations and individuals. Graham is the prime developer of Acceptance Action Training, now provided under the name Positive Mind Training, a highly accredited personal development and effectiveness training, later enhanced by teams at ExxonMobil and the University of London. The training has been provided to tens of thousands of individual and organisational clients.
Graham is a qualified coach and has helped hundreds of executives and others to improve their work and personal lives and to achieve their goals.
Graham is a Chartered Psychologist. He is the developer of Acceptance Action Therapy (AAT), an enhanced form of Cognitive Behavioural Therapy (CBT). As a practicing member of the British Psychological Society (BPS) and accredited member of the British Association of Behavioural and Cognitive Psychotherapies (BABCP), he and his company provide consultancy services to adults, children, couples, families, executives, organisations and the courts.
Graham is the founder of AAACTT, an association for coaches, therapists and trainers who incorporate, or seek to incorporate, acceptance action tools in their services and to promote those services to potential clients.