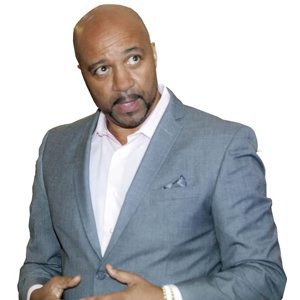 Des O'Connor
Des O'Connor creates Women Business Experts – with coaching, consulting, and advanced marketing strategies to help them build a brand and expand their business. In this presentation, Des will discuss his proven method and specific process that anyone can follow to Become a Recognised Expert in 90 Days – with a series of steps and actionable business advice on how to identify and create your business niche, how to sell your expertise, how to build an audience for your brand, how to find opportunities for public speaking, and much more!
Public speaking is one of the most important components of becoming a recognised expert. Des will explain why public speaking is so important to building your career, and how you can get started by speaking on stage at our next event – or even by speaking abroad at international conferences, retreats, and other professional events!
Fred Osei
Business Name: F.A.I.T.H. Kingdom Coach
Speaking Title: –
"Born in France, with roots in Ghana, Fred graduated with a Master's degree in IT and Business Management at the University of Southampton in 2013. Fred has been in the tech industry for over 10 years and within that time, Fred has noticed a gap in how women are treated compared to men.
As a result, Fred has now become an accredited Transformational Coach assisting women (predominantly) in tech suffering from imposter syndrome, regain their confidence, discover their voice and thrive on their career development.
Fred grew up really close to his mum, which is why his heart has always been with women empowerment and he has also been blessed with 4 kids where 3 of those are girls, which was another sign from above that Fred should be supporting more women to excel."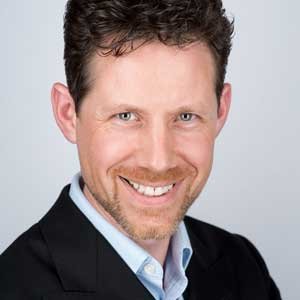 Pad
Business Name: Success Coach & Author
Speaking Title: "Step Up, Show Up."
Pad is a Trusted Advisor to Entrepreneurial teams, to Business Leaders & CXOs and the creator of TEAM ME – a unique approach to personal development and performance improvement based on the power of Archetypes.
A dynamic speaker, Master Practitioner & Trainer of NLP and Certified Life Coach, Pad has conducted training workshops, speaking engagements and coaching sessions around the UK, in Germany, Greece and the Far East – with online students in over 54 countries.
His unique approach to performance improvement gets to the root of the issues involved, demolishes hindrances to progress and unleashes the individual's abundant potential so they achieve real change and real results.
He is Director at Come Alive Success Coaching ltd. in the UK, and Resident Success Coach at Premier Radio. He has appeared on ITV, BBC World Service, and Radio5 Live as well as quoted in The Guardian, The Independent and The Telegraph.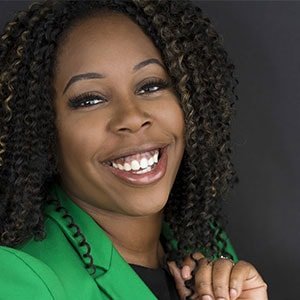 Michelle Raymond
Business Name: –
Speaking Title: –
Jason Antalek
Business Name: CEO and Owner of PSA, Spiritual Speaker and Teacher
Speaking Title: –
Jeniffer Lingaury Campbell
Business Name: Practising Barrister, Practising Attorney at Law, Previously Practising Engineer
Speaking Title: –
My name is Jeniffer Lingaury Campbell.
I am a practising Barrister who has been called to the Bar of England and Wales since 2007.
Currently, I practise from a mixed set of Chambers in Chancery Lane. I am also a Consultant/Agency Public Sector Lawyer in matters relating to Contracts, procurement and Commercial.
I am a registered Direct Access Barrister taking on cases directly from the Public.
I am a member of the Technology and Construction Bar.
In addition, I am a registered and practising member of the Law Association of Trindad and Tobago since 2011, and for a period of two years between 2012 and 2014, have been a Senior Legal Council to the Government through work with Urban Development Commission of Trinidad and Tobago.
Prior to becoming a practising Barrister, I was a qualified and practising Civil and Structual Engineer holding an equivalent Masters Degree and a Bachelor's Degree in Engineering. I have practised as an Engineer for over 5 years between 2001 and 2006, with some well known Engineering Firms.
Whilst I have developed and maintain a successful Legal career and continue to enjoy the satisfaction and challenges that being a sucessful Lawyer brings, I am also taking on new and exciting challenges which includes persuing my interest in Commercial modelling, acting and Pageantry.
I am the current Ms UK International Elite winner 2019/2020.
I am the mother of a beautiful daughter who is currently studying Medicine and enjoys fashion. I am of Caribbean heritage.
Rachael Watt
Business Name: Award-Winning Marketer, International Speaker & Leading Business Advisor
Speaking Title: How to have success, happiness and life on your terms!
"Rachael Watt is the real deal. An award-winning marketer, author, international speaker, and strategic business and life advisor, Rachael has consulted around the world, shared her knowledge at countless conferences, and taught thousands of business owners from all walks of life how to succeed in business and life, no matter where they might be starting from.
Her inspirational advice helps professional experts, mentors and advisors step up to choose business success and life on their own terms.
In 2011, Rachael published her first marketing home-study program, The Marketing Guru's Guide to Success, and went on to help her clients make over $300 million in sales.
Rachael's results speak for themselves and she rightly owns her tagline: The Business Experts' Advisor."
I am the mother of a beautiful daughter who is currently studying Medicine and enjoys fashion. I am of Caribbean heritage.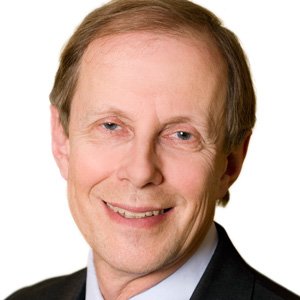 Graham W Price
Business Name: Abicord
Speaking Title: Growing Your Business And Your Wealth
Graham is a chartered psychologist, personal and executive coach, development trainer, CEO of Abicord and Abicord Consulting and founder of the Association for Acceptance Action Coaching, Therapy and Training (AAACTT).
Abicord provides trainings on Personal Development, Stress Resilience, Leadership, Relating to Others, Team Effectiveness and Presentation Skills to organisations and individuals. Graham is the prime developer of Acceptance Action Training, now provided under the name Positive Mind Training, a highly accredited personal development and effectiveness training, later enhanced by teams at ExxonMobil and the University of London. The training has been provided to tens of thousands of individual and organisational clients.
Graham is a qualified coach and has helped hundreds of executives and others to improve their work and personal lives and to achieve their goals.
Graham is a Chartered Psychologist. He is the developer of Acceptance Action Therapy (AAT), an enhanced form of Cognitive Behavioural Therapy (CBT). As a practicing member of the British Psychological Society (BPS) and accredited member of the British Association of Behavioural and Cognitive Psychotherapies (BABCP), he and his company provide consultancy services to adults, children, couples, families, executives, organisations and the courts.
Graham is the founder of AAACTT, an association for coaches, therapists and trainers who incorporate, or seek to incorporate, acceptance action tools in their services and to promote those services to potential clients.
Sara Noel
Business Name: Small Business Strategist and Mentor for Impact-Driven Female Entrepreneurs
Speaking Title: Get Ready To Rise
Sara Noel is a single mother of one who lives in Teesside, UK.
Since graduating from university, Sara has gained experience in different areas of business that has enabled her to develop a broad skill set that is advantageous in an ever-changing marketplace.
Sara started her career working in the retail industry and gained experience in management, marketing and buying. Sara's passion for business growth was affirmed when she relocated to the Caribbean to work as an Export Marketing Manager for a brewery, where she gained a proven record of performance in growing business for distributors globally by conducting market research, administering budgets, and delivering operational plans that exceeded projected forecasts.
Since becoming a mum, Sara has worked as a consultant, utilising her skills in market research and strategic planning to assist start-ups and SMEs in the UK. She is now focused on helping female entrepreneurs reduce needless complexity by providing systems and processes to streamline their business, identify and troubleshoot any current or past issues that are holding them back, and keep them engaged and focused on their vision.
A strong believer in self-development and learning new skills, Sara has also completed the IBB Global Leadership Mgt. International programme.
Outside of business, Sara gains pleasure in offering her time to raise money and awareness for various charities and foundations. She has helped run events for Macmillan Cancer, spent two years on the board of the Foundation for Women in Enterprise, which hosts an annual event to raise funding for female business owners, and is currently the Mums in Business Association networking coordinator for County Durham.
Her mission is to empower women like you that are willing to get ready to rise so that together you can successfully strategise your biz.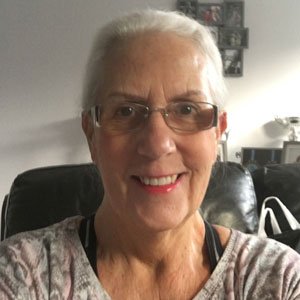 Joan Mercer
Business Name: Author, Influencer, Inspirational Leader and Trainer
Speaking Title: Co-Creating A Conscious Community
'm 72, I've written a book called Knowledge Is Power and I'm near to completing my 2nd book called Transformation Road. I retired at 62 but I felt I had another job to do, another purpose to fulfil, and that's what I'm doing right now!
Douglas
Business Name: –
Speaking Title: –
Doug was not born in a slum, nor was he homeless or raised by wolves. While that may make for a more inspirational story, it simply isn't true. He did, however, win the Dale Carnegie Highest Achievement award as a high school student and was one of the youngest trainers for that organization. He graduated from Northwestern University with a B.S. in speech and a concentration in TV and film. Doug is an accomplished writer having contributed to the Chicago Tribune, Daily Herald, MSN Money, Yahoo Finance, the Seattle Times and has authored several best selling books.
He has been honored to share the stage with Craig Duswalt, Robert Kiyosaki, Gary Goldstein, Bill Walsh, Ron Shimony, Mike Lafido, Jane Garvey and dozens of other experts and authors.