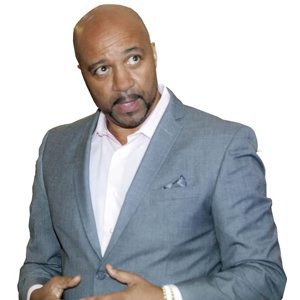 Des O'Connor
Des O'Connor creates Women Business Experts – with coaching, consulting, and advanced marketing strategies to help them build a brand and expand their business. In this presentation, Des will discuss his proven method and specific process that anyone can follow to Become a Recognised Expert in 90 Days – with a series of steps and actionable business advice on how to identify and create your business niche, how to sell your expertise, how to build an audience for your brand, how to find opportunities for public speaking, and much more!
Public speaking is one of the most important components of becoming a recognised expert. Des will explain why public speaking is so important to building your career, and how you can get started by speaking on stage at our next event – or even by speaking abroad at international conferences, retreats, and other professional events!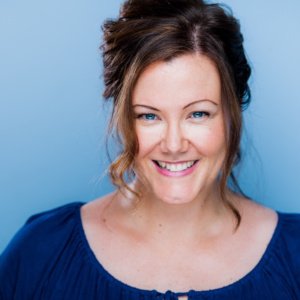 Sarah Ross
Business Name: UK #1 Burnout Expert helping Executives and Entrepreneurs retain Top Talent by limiting the impact of Burnout in the Workplace
Speaking Title:How to Reset, Recharge and Thrive after Burnout, by Finding Your Reason to Breathe.
As the founder of "Your Reason to Breathe", Sarah uses her own experiences with Burnout and Depression to help others avoid the dark place that she found herself in when she left the corporate world. She founded Your Reason to Breathe as a way to show those burning out at work that there are easy steps that can help turn the dark and depressing into an empowered and fulfilling life.
Whilst volunteering at an orphanage for disabled children in Vietnam, Sarah found not only her own Reason to Breathe but a wealth of business and life lessons in the everyday activities with the children. She attributes her own recovery from Burnout to learning how to prioritize herself over work and that smiling and laughter were powerful remedies to fight the negativity of burning out. Her unique experiences whilst volunteering give her valuable insights into resilient leadership and team dynamics that all organizations can benefit from.
With an international career of nearly 20 years in Compliance, Ethics, and Process Improvement, Sarah combines a wealth of business experience with the unique business lessons she learnt through volunteering and her own recovery from Burnout to help businesses retain and supporting their top talent whilst still delivering on the bottom line. Sarah now works with private clients, as well as corporate executives and their teams, to help them strengthen their own resilience and thrive.
Sarah is an International Award-Winning Speaker, being named "Iconic Woman creating a Better World for All" by WEF in 2017. She was also given an "OUTstanding Lives – Inspiration" award in 2016.
Sarah co-authored "Activate Your Life", which launched in October 2018 and is an Amazon #1 International Bestseller. You can find out more here: http://www.yourreasontobreathe.com/book/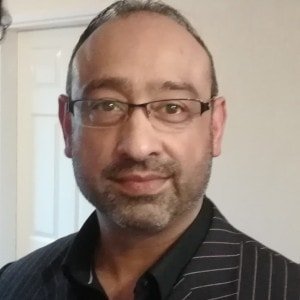 Shukeel A Chohan
Business Name: Speaker, Coach, Trainer, Host, Master Sales Coach, Events Marketing
Speaking Title: Speakers Are Influencers
Shukeel has worked with some of the biggest speakers in the world and is currently working with the Tony Robbins team at Success Resources. He's deeply passionate about person development and is committed to putting Birmingham and the West Midlands region on the map as a global centre of excellence.
He cut his teeth in the financial services sector where he accumulated almost 25 years of experience in business. In recent years he's been prolific as a speaker and coach specialising in sales and business strategy. He's also the head trainer for the Midlands region for Public Speaking Academy, a major Public Speaking and Communications agency. Shukeel is also chairman of Yes Group West Midlands, part of Yes Group Worldwide the oldest and largest personal development organisation in the UK where he features top international speakers every month in Birmingham. He's proud of his city and wants to make a lasting impact, but more importantly he wants to enable thousands of other people to step up and claim their space and their greatness through the power of personal development and public speaking. Get ready to be energised with his unique, inspirationa, and dynamic performance on stage.
Jacqueline Gold
Business Name: The Fit Economist
Speaking Title: Intentional Living for your Best Life; Making it Happen
Jacqueline has been a teacher for 13 years and has also worked in industry as a qualified chartered accountant. She has written story text books to enable children to access maths topics. Jacqueline runs a successful tutoring business which helps parents and students of all ages set and achieve academic goals.
She is a Best Selling Author of the Codey Learns kids story text books.
Des O'Connor interview with Jacqueline Gold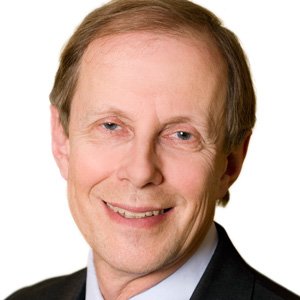 Graham W Price
Business Name: Abicord
Speaking Title: Change Your Life; Change Your Wealth
Graham is a chartered psychologist, personal and executive coach, development trainer, CEO of Abicord and Abicord Consulting and founder of the Association for Acceptance Action Coaching, Therapy and Training (AAACTT).
Abicord provides trainings on Personal Development, Stress Resilience, Leadership, Relating to Others, Team Effectiveness and Presentation Skills to organisations and individuals. Graham is the prime developer of Acceptance Action Training, now provided under the name Positive Mind Training, a highly accredited personal development and effectiveness training, later enhanced by teams at ExxonMobil and the University of London. The training has been provided to tens of thousands of individual and organisational clients.
Graham is a qualified coach and has helped hundreds of executives and others to improve their work and personal lives and to achieve their goals.
Graham is a Chartered Psychologist. He is the developer of Acceptance Action Therapy (AAT), an enhanced form of Cognitive Behavioural Therapy (CBT). As a practicing member of the British Psychological Society (BPS) and accredited member of the British Association of Behavioural and Cognitive Psychotherapies (BABCP), he and his company provide consultancy services to adults, children, couples, families, executives, organisations and the courts.
Graham is the founder of AAACTT, an association for coaches, therapists and trainers who incorporate, or seek to incorporate, acceptance action tools in their services and to promote those services to potential clients.
Elizabeth Chan
Business Name: Certified NLP Practitioner, Timeline Therapist, Hypnotherapist, Resilience Expert, Coach, Trainer, Entrepreneur, Author
Speaking Title: How Limiting Beliefs Affect Business?
Elizabeth Chan is a Certified NLP Practitioner, Timeline Therapist and Hypnotherapist. She uses her own personal experiences in overcoming significant adversities in her life, along with NLP and Timeline techniques to coach others to achieve results and be the best that they can be.
Elizabeth is writing a book about her life story to inspire and empower others. Her book will be published at the beginning of 2020.
Elizabeth is passionate about personal and business development to develop herself and others. She learns from world-class leaders – Tony Robbins, Robert Kiyosaki and T. Harv Eker, to name a few. She is a certified Train The Trainer with T. Harv Eker and Blair Singer, and creates her own programmes to train others.
Elizabeth has over 15 years experience in the NHS and a total of 20 years within the Healthcare Industry. Elizabeth is an entrepreneur and owns several businesses.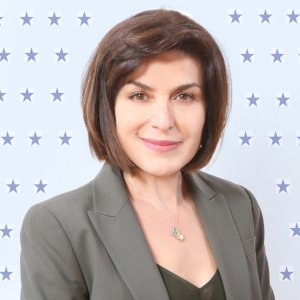 Desi Tahiraj
Business Name: Certified Success Principles Trainer, Coach, Consultant, Executive.
Speaking Title: Leadership in the 21st Century. How to Apply the Most Powerful Leadership Principles to Manage, Motivate and Get Better Results
After working in Law office Tirana City Hall, and in Human Resources for a very prestigious Institution Columbia University. Desi left her loving Institution to become an entrepreneur. She decided to take the next step on quest to help her home institution and many other organizations, and entrepreneurs to achieve greatness with passion and purpose. In other words, to live "On Fire" without Burning Out"
Due to significant early challenges in her own life, Desi Tahiraj has always been passioned to help others, and have invested many hundred thousands of dollars and thousands of hours in learning the art of Transformational Trainer to create lasting positive change in the people's lives with her unique knowledge of human behavior and beauty. She learned from the best in the industry – Jack Canfield, Mary Morrissey, Landmark, John Assaraf, Kevin Harrington, Christian Mickelsen, Bob Practor, Nataly Ledwell; ExecuNet.Inc, Navara Business School, Peter Bregman, Jeff Hyman, Steve Harrison, Sai Blackbyrn, Smith College, LinkedIn, IAW (International Association of Women)
In 2010 and 2011 Desi was recognized and given Award for Distinguished Service in Management at Columbia University. She is recognized with an ability to motivate, inspire, and empower those she meets and works with her. She is a Member of ExecuNet.Inc, IAW (International Association of Women), The Marquis Who's Who member. Donor of St. Jude Children Hospital, in process of writing her Book "The impact of Heavenly Feelings"
Carol Edmondson
Business Name: Natural Health and Wellness Advocate
Speaking Title: How to Biohack Your Biology and Achieve Your Health Goals
Carol Edmondson is a walking testimony of how to bio hack your biology and is on a mission to
changing lives by educating and pointing people to the tools for vibrant health and vitality.
She embarked on this journey through personal health challenges running in her and her family's life. This is her passion and her why, leading her to start her online natural health business bringing natural health solutions through activation and supplementation.
Carol also runs Cannabis workshops – "Bringing hope, not dope"!
As well as her natural health business, she also has designs on a mistress of ceremonies.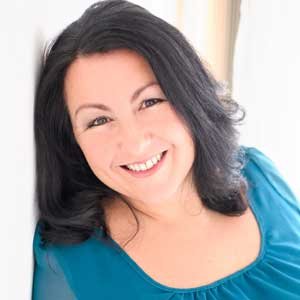 Vivienne Joy
Business Name: She-Enjoys Business (A brand of EnjoyAbility Training & Coaching Ltd)
Speaking Title: Your Beliefs Rule Everything… Learn How To Identify And Change Them To Get On In Life
Your thoughts, feelings, behaviours and success all stem from beliefs that have been created from your life to date. Your past.
A higher power of authority has influenced your thinking, thoughts and feelings at a point in time and you created a set of beliefs, which are now 'often unconsciously' your 'rule book for life'.
This is all well and good… Unless the belief you created isn't actually true! If you are running limiting or disabling beliefs about yourself and the world/people around you, it can ruin your life, create anxiety, stress, sabotage behaviours and sometimes worse.
Come along to this talk by Vivienne Joy, world-class 'Provocative Transformation Coach', upcoming Author, motivational speaker, NLP Master, NLP Trainer and MasterCoach. She helps people like you to breakthrough their own issues by finding and updating their negative and destructive beliefs – creating life changing transformation.
You will learn how and why you have created this reality for yourself and learn 'easy self-coaching tools' to start to master your mind, hush negative self-talk and bullying, and halt self-sabotage behaviours.
Not to be missed!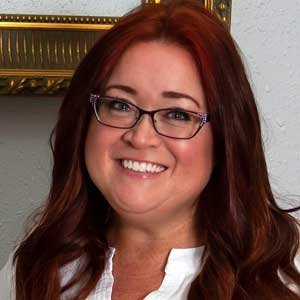 Kelly Walker
Business Name: International Speaker, Podcaster and Coach for Female Entrepreneurs
Speaking Title: Your Beliefs Rule Everything… Learn How To Identify And Change Them To Get On In Life
Kelly Walker is an international speaker, podcaster, and coach for female entrepreneurs. She is also known as the queen of manifesting. Her specialty is teaching people how to find and replace the negative programming in their subconscious mind that keeps them from showing up at 100%.
Clients experience greater confidence, increased visibility, and a stream of new customers.
She especially loves taking clients and followers on theme cruises for intensive trainings and exciting adventures.
Kelly has been married for 23 years and is a mom to a teenage boy and 3 fur babies.
Marijana Popovic
Business Name: Mum Entrepreneur LTD
Speaking Title: Affiliate Marketing Step By Step
Marijana is a qualified lecturer of Special Education Needs Students, who have worked with colleges throughout the UK and helped students choose appropriate career paths. Marijana has found freedom from 9 to 5 by starting an online business with no products of her own. Marijana also a dedicated mum committed to her own personal growth through daily practice and her own life experience. Marijana is passionate about mums leadership and pioneering the role of women in the future.
During her studies Marijana joined a network marketing company; unfortunately, she could not cope and needed a break from it all; she found that respite in a teaching opportunity in London while finishing several courses to expand her knowledge and profile. During her teaching career, she has also completed several courses: Internet Diploma course, Affiliate Marketing, SEO and Facebook course. As part of her education, she was learning British Sign Language.
Marijana enjoys books and courses that enhance mindset and self-development.
When Marijana had her daughter she decided not to go back to work and stay with daughter as much as she can. This was all possible for her with a Step by step Mini – Course Training Series that showed her how to create a successful online business with no product of her own. She was determinate, dedicated and committed to achieving the highest level of results not only for herself also for her daughter. She benefited tremendously from work on personal development and she made a great success in my career.
Marijana a co-author of a book TIME TO RISE. It is her life story and her personal message about how women can embrace motherhood while pursuing a business. Her story is among a select group of heart-inspired change-makers like her, who have decided that now is their time to rise, to share and to shine so that the world becomes a happier, healthier place. Click on this link https://amzn.to/2AxRwsU to read more about the book.
To succeed in this business all that is needed is a laptop with an internet connection, the ability to follow directions, a dedicated work ethic and patience as nothing worth building happens overnight. These experiences and the education she has thought have fuelled her desire to share her expertise and knowledge to help as many people as possible break down the barriers that hinder their success.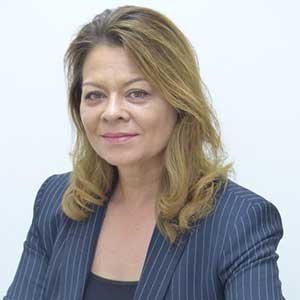 Helen Girling
Business Name: Connect 4 Security Limited
Speaking Title: Be Safe, Be Protected, Be Connected
Helen Girling is Director and Co-founder of Connect 4 Security, a successful national provider of monitored home security systems. Helen is committed to protecting people and their properties, from the very real threat of domestic burglary, fire and smoke risk, as well as medical emergencies in the home.
The company ethos is a genuine 'customer-focus' approach, where the needs of the customer is met via experienced professional advice, recommendation and the expert technical implementation of reliable security technology. Helen knows the importance of having security provisions in place…and that is before it is too late. Victims of such incidents will secure their home only after something bad has happened and only with hindsight, become aware of the risk. Connect 4 Security fully understands that preventative home protection measures is foresight; and in today's uncertain world, with very good reason.
The alarm industry is hugely male dominated but despite this, Helen has broken through the 'glass ceiling' with her company out-performing many more established companies in the sector. Her desire to make an impact in the industry and her steadfast refusal to allow her gender to be an obstacle toward her goal, has propelled Helen into a highly respected owner and leader of this dynamic and well-respected home security provider.
Helen's passion for excellence has influenced her management style and has inspired hundreds of people that she has personally trained over a 30-year career. Known to be a superb and personable communicator, Helen's unique approach to 'Connecting' with every staff member, very much influences her company's approach to superb customer care. Often heard quoting the timeless wisdom of successful leaders both past and present, Helen considers it vital to invest in her staff's development for her employees to benefit from, both inside and outside of the work place.
Helen's leadership approach is caring and inspiring, believing it is a management duty to understand staff at a deeper level and help them fulfil their potential. This can be summed up with her unique view on leadership- "…my staff don't work for me, I work for them; so they can achieve their goals and flourish as human beings…" With more exciting times ahead for her fast growing company installing and maintaining comprehensive monitored alarms and CCTV, Helen reminds people to "…know the value of your uniqueness, give yourself permission to truly live and love your life".
Menaca Pothalingam
Business Name: Mindset and Resilience Strategist & Ambassador for Women Empowerment
Speaking Title: Roadmap To Resilience
What fires are you currently fighting? Overwhelm, illness, ineffectiveness?
Resilience is said to be the key to overcoming adversity, stress & change but what does that really mean & can it be taught?
Menaca has triumphed from many adverse situations; emerging as a war victim, to being a successful healthcare professional increasing the company's turnover x5.
As a single mum, she's suffered from stress-related illnesses and survived migration twice from Sri Lanka to India and then to the UK.
Her audiences relate to her stories of despair, war, loss and heartache, also gain inspiration & hope from her practical advice on how to evolve in times of adversity in business, health, friendship and love.
A multi-award-winning entrepreneur and international speaker, Menaca inspires and motivates others to transform their victim mindset into a success mindset, through elevating their performance and productivity to reach their full potential and gain freedom.
Be prepared to be taken on a journey of true resilience and discover how you can empower yourself to evolve through adversity.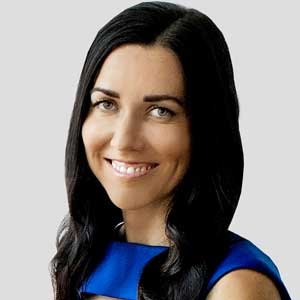 Kristin Cripps
Business Name: Cripps Realty
Speaking Title: The Self Made Woman
Kristin literally is the definition of a self made woman who's absolutely crushing it in the world of business. She's a highly acclaimed prolific investor and developer making millions of dollars in real estate and she's become a highly sought after international wealth creation coach, speaker, and trainer.
Kristin works with people from all over the world and on the next leg of her tour she's coming to the UK to share the exact same strategies of massive success that took her from leaving home at age 16, purchasing her first home at just age 18 and then progressing to multi millionaire in just 10 short years.
Kristin a former bartender, waitress, and physiotherapist turned real estate mogul, but today she's an ultra high achiever and consistently features in the top 1% of property Brokers in Canada.
A multi-millionaire by her 20's she gets bored easily, so travels the world to search for unique architectural design inspiration and to fulfill her quest for constant learning, growth and development. Despite the remarkable wealth she's created from a standing start she's incredibly grounded and loves spending time with her family and amazing circle of loyal friends, colleagues and her award winning team at Cripps Realty.
Kristin is on a mission to show how you too can acquire financial freedom and live the life of abundance and contentment that you deserve through her proven real estate investment strategies.
So, If you want the inside track on massive financial success and freedom you need to spend some time in the company of this unstoppable woman.
Des O'Connor interview with Kristin A Cripps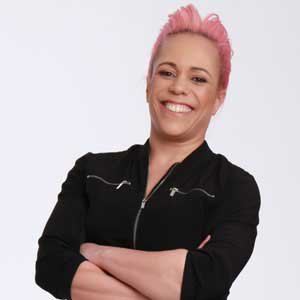 Karen Roberts
Business Name: Karen Roberts Coaching Ltd. Online Weight Loss Coach and Personal Trainer
Speaking Title: Flip the Switch and Burn the Fat
Karen has over 24 years experience as a Personal Trainer, Sports Therapist and Group Exercise Instructor. After leaving the industry back in December 2016 due to EXHAUSTION, she went on to become a mindset coach for online business owners. Over the next 2 years, she gained over 3 and a half stone in weight.
The company she was consulting for, shut down overnight, and she lost everything, her relationship ended, she lost all self-confidence and hid from the world. At 46 she felt that she needed to do something about this.
She had studied nutrition and sports nutrition as a personal trainer and the advice she had always given out was to eat a balanced diet of 6 small meals per day, but it wasn't working.
She discovered the Ketogenic Diet and Intermittent Fasting, like a wonder, she began losing weight. In her first 90 days, she had lost 3 stone, without exercising. Although she had built an impressive career in the fitness world, fitness plays a very small part in weight loss, only about 15%. The other 85% is down to Nutrition.
Now she helps those who have struggled to lose weight, through dieting and exercise and she offers an alternative lifestyle solution, that eliminates cravings, doesn't leave you hungry, which makes the whole process easier and more enjoyable, and most importantly gets guaranteed RESULTS!
She runs an online community, so much more than a slimming club, this is a unique 'ALL IN' approach, combining:
MINDSET – specifically, clearing out old, negative, limiting beliefs that could be holding you back.
NUTRITION – this is an easy to follow, step by step 6 week plan to Flip the Switch and turn you into a fat burning machine, It is based on the proven system of LCHF/Ketogenic eating plan combined with Intermittent Fasting Protocols. Weight Loss is rapid and there are huge health benefits too.
EXERCISE – If you are too busy to get to the gym, I also give a 30 min workout that you can do from the comfort of your own home, choose from a cardio workout, yoga-based workout, HIIT (High Intensity Interval Training) workout and Core.
Her passion is being able to give people back their self confidence, energy, help them take back control of their eating and achieve their weight loss and fitness goals. She shows them how to create a Happier, Healthier, Leaner Version of themselves.
EDUCATION + MINDSET + NUTRITION + EXERCISE =RESULTS!
https://www.KRobertsFitness.com
Des O'Connor interview with Karen Roberts
Nicola Creen
Business Name: Life / Business Coach, BBC Broadcaster & Mental Health Expert & Entrepreneur
Speaking Title: Why Confidence is the Foundation for All Success and How You can Achieve it?
Mum. Beauty Queen, Life/business coach BBC radio & tv Broadcaster, Model, entrepreneur with a huge passion to instil unwavering confidence in everyone I work with leaving them feeling they can take on the world. Multiple life saving and life changing testimonials. As featured on Sky TV, BBC, & National Newspapers
Des O'Connor interview with Nicola Creen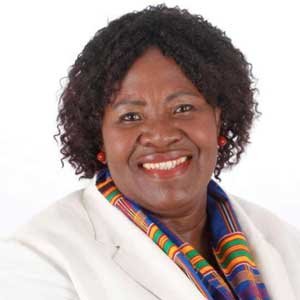 Hannah Yaawusuah
Business Name: Award Winning Poet, Author and Publisher of Life-Affirming Stories for Children in Primary Schools
Speaking Title: INVESTING in CHILDREN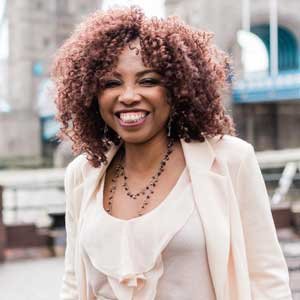 Stella Maher
Business Name: The Lioness Within Coaching
Speaking Title: The Confidence Mindset
Stella is a mum, an award-winning Confidence Coach to Young Women and founder of 'The Lioness Within Coaching'.
She has a CPD accredited Diploma in Personal Performance Coaching (with Merit), from The Coaching Academy and has worked as a Life Coach for the past three years helping her clients to achieve success in areas ranging from confidence issues to accomplishing specific goals.
She was part of the Grit 6-month Breakthrough Coaching Programme for students at the Ark Elvin Academy Wembley, helping the students who took part in the programme to make a positive shift in their self-belief and academic performance.
She has also worked as a radio talk show presenter, using her show, 'The Pathway', as a platform to discuss issues that affect young women and also to give young women a voice and the opportunity to speak out and share their views on topics like body image, self-harming and eating disorders.
Prior to becoming a coach, Stella's background was in office administration. She worked as a secretary, PA and office administrator in the corporate world for many years before deciding to take the coaching route; a decision she made because of her own personal struggles, which led her to develop a passion for self-development and helping other people to reach their full potential.
Stella volunteers as a speaker for Breast Cancer Now and has given talks to staff of corporate organisations, including West Ham FC women's team, to raise awareness about the disease and the importance of early detection. She has also helped the charity to campaign to MPs about the importance of care after treatment.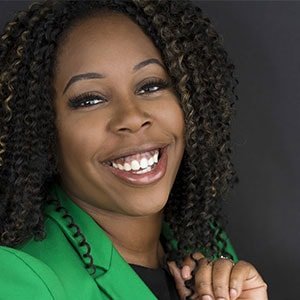 Michelle Raymond
Business Name: The People's Partner Ltd
Speaking Title: How to Ask for What you REALLY want and Get It – The Confidence Factor
Michelle Raymond is an accomplished HR professional with over 12 years of experience in the public and private sectors. Her consultancy, The People's Partner Ltd provides HR support, bespoke training and coaching to enhance the performance of staff in management for small and medium businesses. She is a problem solver for businesses who need to motivate and engage their staff and enable growth following a restructure.
As well as providing presentation skills, management skills, and recruitment and selection training for managers and newly appointed recruiters, Michelle also helps those on the other side of the fence, the career seekers or those going through a period of career change by running workshops in secondary schools, entrepreneurial workshops and mastermind groups.
Bringing practical experience from the areas of HR, Coaching, Diversity and CSR, Michelle uses her knowledge to enable teams to become self-reliant and empowered and has partnered with many organisations in the UK and internationally, from education to media, property and charitable organisations to enhance the performance of their most valuable assets – the staff, managers and their leaders. As an international speaker, Michelle frequently travels to the Middle East speaking on topics of entrepreneurship, career transition and business success and sustainability.
Michelle is now exploring work in the MENA regions (Middle East and North Africa)
LuvLee Leonie
Business Name: Life Changer Health and Well-being Coach Extraordinaire
Speaking Title: Making Health and Well-being a Way of Life for Struggling Champions: (Parents and Children) through Diet and Movement.
"After several decades as an educator and many years of research in education and nutrition, plus her own experience as a lone parent, LuvLee Leonie has discovered how to help busy, stressed out parents transform their bodies , their environment and their lives!
In her presentation, LuvLee Leonie will walk you through her meeting with her husband to be; the two wonderful years of courtship and the troublesome years of the marriage. She'll end by sharing how she raised her children to become balance, successful citizens."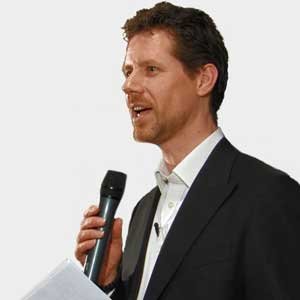 Pad
Business Name: Success Coach & Author
Speaking Title: Step Up, Show Up
Pad is a Trusted Advisor to Entrepreneurial teams, to Business Leaders & CXOs and the creator of TEAM ME – a unique approach to personal development and performance improvement based on the power of Archetypes.
A dynamic speaker, Master Practitioner & Trainer of NLP and Certified Life Coach, Pad has conducted training workshops, speaking engagements and coaching sessions around the UK, in Germany, Greece and the Far East – with online students in over 54 countries.
His unique approach to performance improvement gets to the root of the issues involved, demolishes hindrances to progress and unleashes the individual's abundant potential so they achieve real change and real results.
He is Director at Come Alive Success Coaching ltd. in the UK, and Resident Success Coach at Premier Radio. He has appeared on ITV, BBC World Service, and Radio5 Live as well as quoted in The Guardian, The Independent and The Telegraph.
Anneth Bryan
Business Name: Social Entrepreneur, Author, Coach, Speaker and Trainer
Speaking Title: How to Maintain Faith and Vision Through Adversity
Anneth Bryan (AKA Netty B) is the founder of Well Springs CIC and subsidiary NettyB.com. Anneth has over 15 years of work and training experience in social care, pastoral ministry and justice sectors, and has delivered over 5,000 hours of personal, lifestyle and business coaching, she is also a professional speaker and speaker coach who uses her skills to help hundreds of business people as a mentor at the professional speakers academy. Anneth is regarded as being at the top of her game and is known as The Communications & Relationship Connector Expert.
Anneth took her childhood experiences of maternal mental health and enduring abuse and turned herself into a savvy, compassionate and innovative coach and entrepreneur with a portfolio business. Anneth utilises her unique skills and person-centred way of working to woo her clients while she shares elements of her personal story of high strength from tragedy to triumph.
Anneth received the call to pursue ministry and a career in the helping profession after experiencing personal and relational challenges in her teens, late twenties and early thirties.
Having experienced what she calls a 'Divine Intervention', Anneth somehow managed to find the strength and courage to overcome her difficult circumstances and continue in life. It is now one of her desires to help others who may be in a situation where they have run out of answers or who may need help to see the light at the end of their tunnel to gain back power and control and pursue their destiny confidently and on purpose.