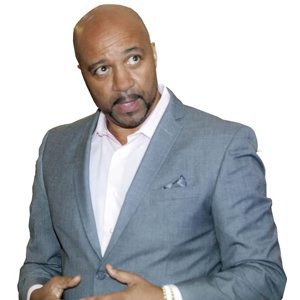 Des O'Connor
Des O'Connor creates Women Business Experts – with coaching, consulting, and advanced marketing strategies to help them build a brand and expand their business. In this presentation, Des will discuss his proven method and specific process that anyone can follow to Become a Recognised Expert in 90 Days – with a series of steps and actionable business advice on how to identify and create your business niche, how to sell your expertise, how to build an audience for your brand, how to find opportunities for public speaking, and much more!
Public speaking is one of the most important components of becoming a recognised expert. Des will explain why public speaking is so important to building your career, and how you can get started by speaking on stage at our next event – or even by speaking abroad at international conferences, retreats, and other professional events!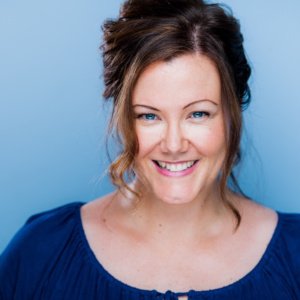 Sarah Ross
Business Name: Your Reason to Breathe
Speaking Title: How to Reset, Recharge and Thrive after Burnout, by Finding Your Reason to Breathe.
As the founder of "Your Reason to Breathe", Sarah uses her own experiences with Burnout and Depression to help others avoid the dark place that she found herself in when she left the corporate world. She founded Your Reason to Breathe as a way to show those burning out at work that there are easy steps that can help turn the dark and depressing into an empowered and fulfilling life.
Whilst volunteering at an orphanage for disabled children in Vietnam, Sarah found not only her own Reason to Breathe but a wealth of business and life lessons in the everyday activities with the children. She attributes her own recovery from Burnout to learning how to prioritize herself over work and that smiling and laughter were powerful remedies to fight the negativity of burning out. Her unique experiences whilst volunteering give her valuable insights into resilient leadership and team dynamics that all organizations can benefit from.
With an international career of nearly 20 years in Compliance, Ethics, and Process Improvement, Sarah combines a wealth of business experience with the unique business lessons she learnt through volunteering and her own recovery from Burnout to help businesses retain and supporting their top talent whilst still delivering on the bottom line. Sarah now works with private clients, as well as corporate executives and their teams, to help them strengthen their own resilience and thrive.
Sarah is an International Award-Winning Speaker, being named "Iconic Woman creating a Better World for All" by WEF in 2017. She was also given an "OUTstanding Lives – Inspiration" award in 2016.
Sarah co-authored "Activate Your Life", which launched in October 2018 and is an Amazon #1 International Bestseller. You can find out more here: http://www.yourreasontobreathe.com/book/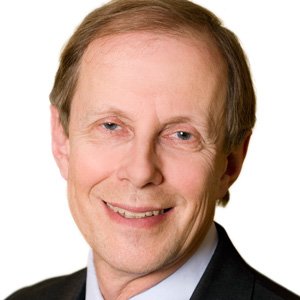 Graham W Price
Business Name:  Abicord
Speaking Title: Ten Minutes To Change Your Life And Your Wealth
Graham is a chartered psychologist, personal and executive coach, development trainer, CEO of Abicord and Abicord Consulting and founder of the Association for Acceptance Action Coaching, Therapy and Training (AAACTT).
Abicord provides trainings on Personal Development, Stress Resilience, Leadership, Relating to Others, Team Effectiveness and Presentation Skills to organisations and individuals. Graham is the prime developer of Acceptance Action Training, now provided under the name Positive Mind Training, a highly accredited personal development and effectiveness training, later enhanced by teams at ExxonMobil and the University of London. The training has been provided to tens of thousands of individual and organisational clients.
Graham is a qualified coach and has helped hundreds of executives and others to improve their work and personal lives and to achieve their goals.
Graham is a Chartered Psychologist. He is the developer of Acceptance Action Therapy (AAT), an enhanced form of Cognitive Behavioural Therapy (CBT). As a practicing member of the British Psychological Society (BPS) and accredited member of the British Association of Behavioural and Cognitive Psychotherapies (BABCP), he and his company provide consultancy services to adults, children, couples, families, executives, organisations and the courts.
Graham is the founder of AAACTT, an association for coaches, therapists and trainers who incorporate, or seek to incorporate, acceptance action tools in their services and to promote those services to potential clients.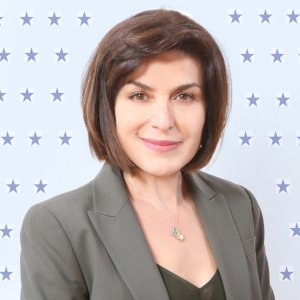 Desi Tahiraj
Business Name: Certified Success Principles Trainer, Coach, Consultant, Executive.
Speaking Title: Building a High Performance Culture
After working in Law office Tirana City Hall, and in Human Resources for a very prestigious Institution Columbia University. Desi left her loving Institution to become an entrepreneur. She decided to take the next step on quest to help her home institution and many other organizations, and entrepreneurs to achieve greatness with passion and purpose. In other words, to live "On Fire" without Burning Out"
Due to significant early challenges in her own life, Desi Tahiraj has always been passioned to help others, and have invested many hundred thousands of dollars and thousands of hours in learning the art of Transformational Trainer to create lasting positive change in the people's lives with her unique knowledge of human behavior and beauty. She learned from the best in the industry – Jack Canfield, Mary Morrissey, Landmark, John Assaraf, Kevin Harrington, Christian Mickelsen, Bob Practor, Nataly Ledwell; ExecuNet.Inc, Navara Business School, Peter Bregman, Jeff Hyman, Steve Harrison, Sai Blackbyrn, Smith College, LinkedIn, IAW (International Association of Women)
In 2010 and 2011 Desi was recognized and given Award for Distinguished Service in Management at Columbia University. She is recognized with an ability to motivate, inspire, and empower those she meets and works with her. She is a Member of ExecuNet.Inc, IAW (International Association of Women), The Marquis Who's Who member. Donor of St. Jude Children Hospital, in process of writing her Book "The impact of Heavenly Feelings"
Jacqueline Gold
Business Name: The Fit Economist
Speaking Title: Intentional Living for your Best Life; Making it Happen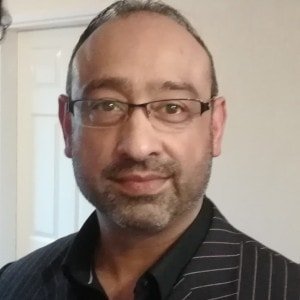 Shukeel A Chohan
Business Name: Speaker, Coach, Trainer, Host, Master Sales Coach, Events Marketing
Speaking Title: Speakers Are Influencers
Shukeel has worked with some of the biggest speakers in the world and is currently working with the Tony Robbins team at Success Resources. He's deeply passionate about person development and is committed to putting Birmingham and the West Midlands region on the map as a global centre of excellence.
He cut his teeth in the financial services sector where he accumulated almost 25 years of experience in business. In recent years he's been prolific as a speaker and coach specialising in sales and business strategy. He's also the head trainer for the Midlands region for Public Speaking Academy, a major Public Speaking and Communications agency. Shukeel is also chairman of Yes Group West Midlands, part of Yes Group Worldwide the oldest and largest personal development organisation in the UK where he features top international speakers every month in Birmingham. He's proud of his city and wants to make a lasting impact, but more importantly he wants to enable thousands of other people to step up and claim their space and their greatness through the power of personal development and public speaking. Get ready to be energised with his unique, inspirationa, and dynamic performance on stage.
Sharon Callix
Business Name: 
Speaking Title: 
Sharon Callix is the Number 1 social media expert in the UK and an award-winning social media coach (named Social Media Coach of the Year by the Association of Professional Coaches, Trainers and Consultants).
Sharon helps companies and entrepreneurs get bigger audiences on social media, become an authority in their niche, and learn how to make money using social media without having to spend money on advertising. She also offers bespoke consulting services to clients which involves personal training as well as social media management, and provides mentorship to start ups to guide them on their journey by assuring them with coaching and techniques.
Sharon Callix is fully accredited and endorsed by the Association of Professional Coaches, Trainers and Consultants (APCTC), the UK's leading professional organisation for the coaching, training and consulting industry. She provides consulting services for all social media platforms: Facebook, Twitter, and LinkedIn.
She has been featured on Sky News as an expert commentator on how to handle abuse on social media, and her clients include the Mayor of London, NHS, BBC, ITV, Ascot, airlines, newspapers, solo entrepreneurs, start-ups, speakers and coaches such as Paul McKenna, Richard Bandler, and more.
Sharon also speaks at many events across the world and has toured the UK sharing trade secrets and training others on how to be "social proof" and stay in line with the guidelines of social media.
Sharon was recently nominated Speaker of The Year by the APCTC and was selected as a finalist/runner up.
Sharon is a platinum expert for Ezine Articles and a widely read author who blogs on various platforms about the latest news and updates in social media.
Watch Sharon on Sky News: https://www.youtube.com/watch?v=Z2e19xfuxM4
Elizabeth Chan
Business Name: 
Speaking Title: