UK's No.1 Creator of Women in Business Leaders Worldwide – Inspiring them to Lead and Empowering them to Speak on Stage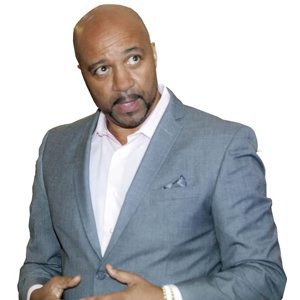 Des launched his first Women in Business Conference in London in September 2017, and since then he has hosted several conferences and professional development events in April, May and July 2018, and scheduled for September 30, 2018 to provide speaking opportunities for women to expand their businesses and build their audiences. Des is also hosting the Get Inspired For Success (GIFS) community event in London on November 10, 2018 to inspire parents and youths to transform their lives with the power of entrepreneurship.
Des O'Connor's Women in Business events give you the opportunity to learn from a panel of experts ranging from social media, public speaking, marketing your business with webinars and Facebook Live, women's networking groups, investing, book publishing and writing, and more!
As part of his coaching and consulting for business experts, Des also creates opportunities for international speakers to come to the UK to speak on stage, and for UK business experts to attain international speaking opportunities in the U.S. and other countries. Every Des O'Connor event features an exciting line-up of top business leaders and professional speakers. He hosts, promotes and manages high-impact, sold out live Launch Events to expand new brands, sell products, launch books, and introduce business experts to the world. Des also helps his clients learn how to earn passive income with online marketing and sales strategies – he can teach you proven, proprietary methods to monetize your expertise and earn money while you sleep!
Des is also a social media consultant and founder of Social Media Marketing Events which helps Business Owners and Entrepreneurs to discover actionable insights and practical advice to use social media to expand their audience, find qualified customers, and accelerate their business growth.
He shows people how to use social media and online marketing tools to build relationships, deliver educational content, and create communities and networking opportunities. Des started his career as a relationship coach, and won the 2013 award for Relationship Coach of the Year from the Association for Professional Coaches, Trainers and Consultants (APCTC).
Expanding on his work as a relationship-builder and community creator, Des now offers corporate training and business coaching and consulting in social media marketing and webinar marketing. Des is the first consultant in the UK to offer workshops and coaching on how to host live and automated webinars that expand audiences, find new customers and boost sales. He has produced a series of sold-out seminars and online courses with top industry experts on social media marketing.
An in-demand guest speaker and media commentator, Des O'Connor has served as a seminar leader and presenter on social media marketing for business events such as Exposure Events business expos, the Business Growth Show, the Digital Sales, Marketing & Technology Expo, and the YES Group. He also plans to work with the Association for Social Media Managers (ASMM) to launch the social media industry's first globally recognized professional accreditation in social media marketing, and will provide exciting speaking opportunities on stage at his seminars for ASMM members who want to take their business to a larger audience. Des also offers training to help social media consultants market their services to corporate clients.
Des O'Connor's Next Women in Business Event is scheduled for November 23, 2019. Enjoy a full day of professional development, business networking, empowering insights and inspiring ideas!
See What Des's Happy Clients Say