How to Have Several High Paying Clients, Run Your Own Women In Business Events/Consultancy and Earn 6 Figures and Speak Internationally

Dear fellow business colleague/friend:
During this moment of crisis and upheaval, many people are looking for new ways to do business, new opportunities to invest, and new ways to make their brand bigger and more relevant to the right audiences. Would you be interested in doing more to help expand your business by investing in a growth market?
What if you could…
Get introduced and launched into this fast-growing market?

Get an easy turnkey business model that would help you grow faster?

Get value-added consulting support to help you achieve bigger profitability in a shorter amount of time?

Build your business with a proven concept and business model that is easy to adapt to your own unique personal style and voice?

Buy into a trusted brand that has already shown to be a success?
I have an opportunity for you. And you have several options for how to invest in this opportunity, depending on your preferences and goals.
Here is the opportunity:

I am seeking investors/buyers to purchase my "Women In Business" brand, and either own it outright or adapt it for their own business.
Des O'Connor's Women In Business is a proven business model that has achieved significant success in the past few years since it was launched. I have hosted many live events with 150-200 people in attendance, and I have put dozens of speakers on stage. You can see from the videos and testimonials that these events have been inspiring, empowering and much-loved by the audience and the speakers.
What I am offering now: I want to find the right buyer or investors who are willing to take on the "Women In Business" concept and, with my help and support, take this brand to the next level of growth.
You can either:
Buy the "Des O'Connor's Women In Business" brand from me outright and own it going forward.

Purchase a "white label" version of the Women In Business brand and market your own events and business services, with you keeping 100% of all profits.

Purchase my "Women In Business" consultation and seminars project – helping you to create your own events/services for this market, with my support in planning/promoting/marketing your business (but without full ownership or "white label" ownership of the brand).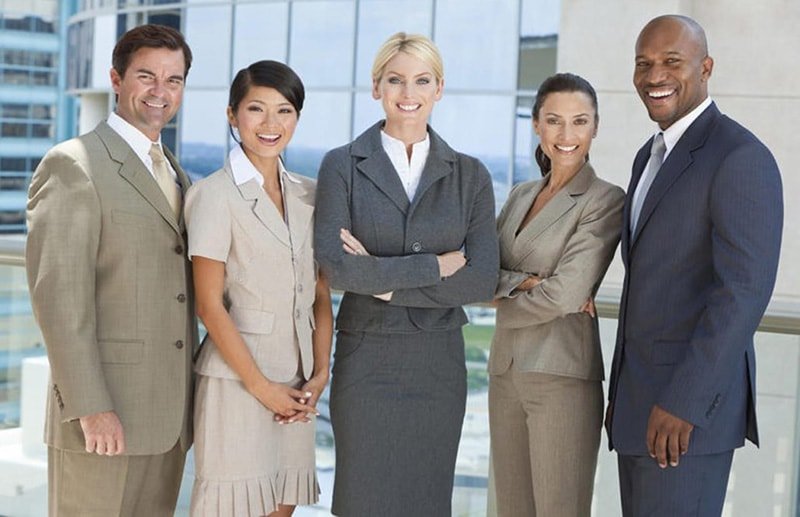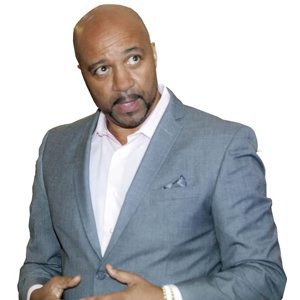 Why Now is the Right Time to Invest in Women In Business to Expand Your Brand!
Why is "Women In Business" a strong investment at this time?
The crisis has caused millions of people (especially women) to rethink their careers and life priorities

Women have been disproportionately impacted by loss of employment during this crisis; they are going to be looking for new ideas and new career opportunities, especially in entrepreneurship

Corporations are re-thinking their hiring and contracting practices with regard to diversity and inclusion; this is an opportunity for women who are entrepreneurs and for businesses that help women entrepreneurs

This is a moment of social upheaval, which can be an opportunity for positive change – empowering women and inspiring women to reach their potential and achieve bigger opportunities in life is likely to be a winning message for the foreseeable future
Learn more about how you can "buy into" Women In Business and invest in your business growth with this exciting, inspiring opportunity…
What is a "white label" brand and how can this help your business?
A "white label" product is a type of product that is made by a different company and then re-sold under the buyer company's brand. Your company can get the benefits of selling a product without the costs and risks of developing that product.
How does this work for "Women In Business?"
By agreeing to purchase a "white label" version of Des O'Connor's "Women In Business" brand, you are getting a proven product, a time-tested business model, and you are letting us do all the hard work for you. Getting a white label version of this brand helps ease the pressure for you. You are getting immediate access to a successful business model with an eager market.
Think of it as similar to purchasing a business franchise, but without the ongoing franchise fees.
I have an opportunity for you. And you have several options for how to invest in this opportunity, depending on your preferences and goals.
Why should you consider investing in "Women In Business" by purchasing the brand or choosing a white label version for your own business?
There are many reasons why you might be an ideal investor/buyer/partner for the next stage of Des O'Connor's Women In Business. Ask yourself:
Has the Covid19 virus made you re-think how you want your existing business to be?

Do you want to know the best and fastest way to position yourself as an authority, expert and attract high paying clients on a daily basis?

Are you interested in investing in a model, project and business that has a proven record of being successful and guarantees to get you massive exposure?

Do you know what is the best business/niche to get involved with which is a billion £ industry?

Would you like to speak on stage in the UK, USA and other parts of the world?

How would you like to follow a proven successful model that has generated 6 figures over 12-18 months?

How would you like to be a leader in the growing market for women's entrepreneurship, women's empowerment, and the various initiatives underway in corporate diversity and inclusion?

How would you like to emerge from the current crisis as a voice of leadership and inspiration to a vast audience of women who are ready to make massive changes in their lives and in the larger world?
WHY DO I THINK WOMEN'S EMPOWERMENT IS THE BEST OPPORTUNITY TO GET INVOLVED WITH TODAY, AND HOW CAN YOU ACHIEVE A FAST RETURN ON INVESTMENT??


7 Reasons Why Investing In "Women In Business" Is the Best Business Move You Could Make NOW:

Women-owned businesses are growing fast. In the U.S., women-owned businesses are growing 2x faster than the national average.1
200 million women worldwide have started businesses, and 1 billion women will be employers, entrepreneurs and economic producers by 2022.2
Millions of women all over the world are searching for opportunities to connect and network with fellow professional women.
Women love working with fellow women who want to empower women and ALSO love working with men who want to do the same (as it's not the kind of thing that many men often make an active effort to do). So if you are a man, this can be an ideal opportunity for you to share your expertise and your professional network.
In the U.S., 42% of all businesses are owned by women.3
Women now make up a majority of the university-educated labour force in the U.S.4 Higher-educated women often command higher earnings and are more interested in entrepreneurship.
Women are suffering a disproportionate amount of job losses in the U.S. due to COVID-19; this could be a sign that more women will be looking for new career ideas and entrepreneurial opportunities.5
WHAT HAS "WOMEN IN BUSINESS" DONE FOR MY CAREER?
In only a year: positioned me as the UK's No.1 expert consultant for promoting Women In Business, creating women business experts, inspiring them to lead, and empowering them to speak on stage.

Made me an authority in this field, and the no.1 UK connector for US-based event promoters, seminar leaders and speakers.

Gave me a platform to host several successful live events per year, with average attendance of 150-200 (or more).

Gave me the opportunity to develop a multi-faceted business model with diversified revenue streams: selling sponsorship packages, selling VIP ticket packages, selling consulting packages, get "paid as I sleep" with passive income from selling digital products, and much more.

Helped me work with fantastic, talented partners and special guest speakers such as Rachel Elnaugh, the first women Dragon of BBC's 'Dragons Den'!
Watch This Amazing Testimonial From Ex-Dragons Den Rachel Elnaugh!

"It was such a pleasure to speak at Des's Women in Business event. Also, I have already manifested numerous paying clients as a result of speaking – plus many new speaking offers and JV opportunities – so it was financially rewarding, as well as being great fun!"

Who Are the Right Investors for This "Women In Business" Opportunity?

This opportunity is only for serious minded people who are interested in investing in a proven successful model. I am looking to talk with a select list of potential investors so we can find the right fit for everyone's needs and interests. I have a flexible range of options depending on how you would like to proceed; my only goal is to find the right investor(s) to help "Women In Business" continue into the future being stronger than ever!
This amazing opportunity is for you if you are:
Looking for a proven business opportunity with very little risk

Willing to invest in expanding your business or enhancing your brand

Able to borrow funds/get a loan for expanding your business (now may be an ideal time)

Already working as a consultant/business expert but want to take your brand to a larger audience

Already have a "brand" and following on social media, but want to take it to the next level of growth

Enjoy public speaking and have experience with hosting/organising/promoting/marketing live events

Are willing to learn and experiment with new technologies and marketing strategies which you might not have tried before; social media marketing, webinar marketing, and much more

Passionate about women's empowerment, women's entrepreneurship, and have a proven track record of working to expand professional opportunities for women or other underserved communities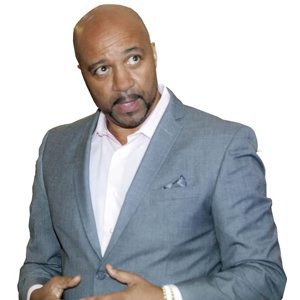 Expand Your Brand By Investing in the "Women In Business" Concept
I HAVE A PROVEN SUCCESSFUL MODEL THAT CAN BE USED AND ADAPTED TO YOUR BRAND/BUSINESS NAME/THEME. YOU DO NOT NEED TO WORRY IF IT WORKS, AS I HAVE HUNDREDS OF TESTIMONIALS.
Why did I decide to create my "Women In Business" brand?

For several years, for most of my career, I was working in the field of personal development and professional speaking, and I realised that many of the events had speaker line-ups which were all men. Very few women were speaking on stage at many of my industry's events. And I recognised that this was a massive problem and an area of opportunity for our industry to get better at creating opportunities for women and elevating women's voices.
I quickly discovered that this is an area of big growth potential. My events have been attended by hundreds of people (women AND men) and the future growth potential is even bigger!
Recently been made redundant and looking to start up your own new business in supporting the mission of women's empowerment?

If you do not have the funds to invest in this then now is the best time to apply for a government funded loan. The UK government is actively trying to help people set up their own businesses, and you could be in a position to pay off the loan in full from your first event/seminar and new clients.
Why am I deciding to sell my "Women In Business" brand and set up others?

I want to shift my focus to a new venture that I'm working on: Des O'Connor Shoes. I have always had a passion for fashion and women's high heel shoes, and as I have always been involved in personal development in my career, I wanted to combine my shoes with personal development with online and offline events globally. Des O'Connor's Shoes are the first shoes of their kind that help women to improve their lives both personally & professionally.
So I still will be involved with the overall field of empowering women! I want to find the right investor(s)/buyers for "Women In Business," so I can focus slightly differently on running my new Des O'Connor Shoes brand, but while also still supporting and promoting and being involved (as needed) with Women In Business events.
MY NEW PROJECT DES O'CONNOR SHOES AND HOW IT CAN BENEFIT YOU

The Mission of Des O'Connor Shoes: To create fashionable and versatile shoes that help you "stand out and step ahead" – the only shoe in the world that combines detachable heels AND innovative products and services that can improve your personal life and professional career.

What does this mean for you if you choose to invest in "Women In Business" and potentially work with me?

I will have even more new contacts and connections globally than ever before and most of them would not be aware of coaching, personal development, or other services. My Des O'Connor Shoes customers can become potential customers for your "Women In Business" events and services.

You would have another existing opportunity to work with me enabling you to be paid as you sleep from my new and exciting shoes launch.

You would be one of the confirmed experts to be providing your products and services to thousands of women globally and this would provide you with an endless supply of clients and all for FREE…

Des O'Connor Shoes will be my biggest project to date, several years in the making. I want to help a select few investor/partners who are interested in either taking over my current proven concept for "Women In Business," or hire me to help them create their own "white label" version of "Women In Business."

Des O'Connor's Shoes can be YOUR future partner, cross-promotion channel, and source of referrals for your "Women In Business" events, consulting services, and much more! Let's help each other build an even bigger business together!

You can be a keynote speaker at my upcoming Women In Business weekend event on March 27/28 2020 – the Catwalk Audition for Des O'Connor Shoes will be the same weekend! This is an ideal opportunity to cross-promote and build momentum to introduce you to my audience as the new face of "Women In Business." More details to come!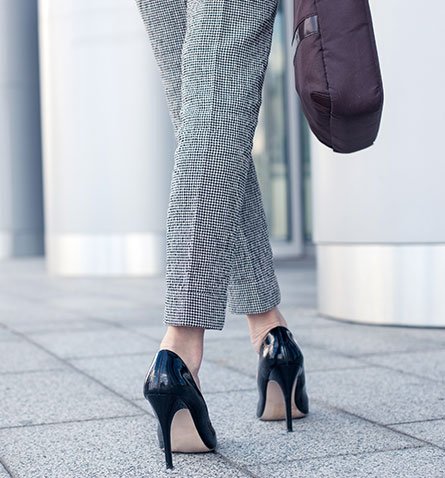 Next steps for Des O'Connor's Shoes:
MY CATWALK AUDITION LAUNCH IS ON March 27 2021 (same weekend as my next Women In Business event)!
MY SHOES LAUNCH WILL GO LIVE ON MARCH 27/28 2021 IN LONDON!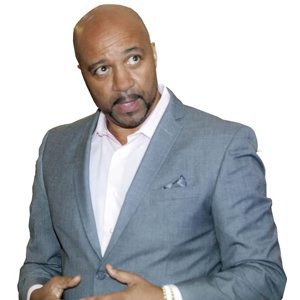 How to Build a Successful Consultancy/Events Business With the "Women In Business" Brand
How will a "white label" version of Women In Business work for you?

Depending on which package of investment you purchase (details to follow), I can help you set up a "white label" version of Women In Business. This means: You don't have to do the work or take the risk of building a business model; I give you the existing successful business model that I've used for my "Women In Business" brand, but you can set it up for your own name, your own new/existing brand, your own unique theme or personality or type of expertise.
Instead of "Des O'Connor's Women In Business," I will work with you to create your own new "YOUR NAME'S Women In Business." Existing business model, proven success, but with a new brand for YOUR name, marketed for and by YOU.
Remember, I am the UK's no. 1 expert in this field. No one else in the UK does what I do, especially the way I do it. In two years I have held 8 Women In Business events – 7 in London and one in Birmingham – and I also have contacts in the U.S. who want me to bring this model to that market too. This could be you!
Ready to invest in "Women In Business?"
Choose a package that works for you…
BRONZE PACKAGE

One-Time Launch Event for Your Own Version of "Women In Business"

I would create my exact model for you, like my Women In Business model.
WE TAKE AWAY THE WORRY FROM YOU AS WE PROVIDE EVERYTHING FOR YOU.
I will help you to create and expand on your existing services enabling your packages to be more attractive and not just providing your current services – I'll give you the support to offer a full range of services to your event attendees and clients, including:
Launch Events
Launch your new brand or expand your audience with a professionally produced, well attended LIVE launch event! Quickly get started; invite your audience to attend and spread the word.
International Speaking
CLICK HERE
International Speaking
Expand your brand to international markets! Des helps business experts and professional speakers find international speaking opportunities – bringing U.S. experts to the UK and helping UK experts speak on stage in other countries like the U.S., Australia, and more!
Website Design
We have a team of high quality designers who will design your site along with business cards, flyers, posters, logo and roll up banners – any visual elements needed to make your business succeed.
SEO
We'll show you the right strategies to get your website listed on the first page of Google search results to get more website traffic and more new sales leads!
Public Speaking
CLICK HERE
Public Speaking
We can train you to speak on stage confidently and instantly become a respected authority – at the local level or internationally.
Digital Products
CLICK HERE
Digital Products
Create your own DVDs, CDs, downloadable books (eBooks), MP4 videos, MP3 audio files and more – sell your products globally and earn passive income while instantly positioning yourself as an expert.
Consulting & Coaching
CLICK HERE
Consulting & Coaching
Get hands-on business advice for individuals or companies who require coaching, mentoring on how to boost profits, or solving specific challenges.
Seminars, Events & Workshops
CLICK HERE
Seminars, Events & Workshops
We can advise, plan, manage and promote your events to our large list of contacts to make sure it is packed!
Authors Book Launch
CLICK HERE
Authors Book Launch
We can host your book launch! We also have a special programme and upcoming event where you can learn how to earn income from each of your book chapters and get paid while you sleep from readers all over the world!
Video Recording
CLICK HERE
Video Recording
Our team will record your videos so they look professional for your YouTube channel, online marketing, and other purposes for your sales funnel and online courses.
Webinars & Facebook Live
CLICK HERE
Webinars & Facebook Live
Prepare, market and promote yourself easily with webinar marketing. Your message goes global without the fear of technical stuff – we take away the complications and make it very easy for you to sell online courses and promote your live events.
Social Media
Managing your social media presence and making sure your message goes viral all over the world – which includes Facebook Live videos, blogging, and more!
Branding
We help you create a consistent identity for your business that clearly tells the story of your expertise and shows the world what makes you unique.
Copywriting
We will write all your content whether your website, flyers and promotional merchandise and emails and social media posts
Additional Promotions to My Private Database

Des has a private business database of more than 100,000 contacts, including email, SMS, social media (LinkedIn, Facebook Twitter) and he can promote your business to this list! He will provide a "warm introduction" to introduce you and your new Women In Business events/services to his existing audience.
You will have direct access to my supporting team who will provide the same services we have been providing for other Des O'Connor clients who have purchased consulting/marketing packages as part of prior Women In Business events, including:
Designers: We can design your website, logo, brochures, business cards, social media banners, advertisements, and any other visual design elements that you might need.

Copywriters: You will get professional sales copy and website content written by our team of copywriters.

Events planners and staff: We have an experienced team that will take the worry from you in planning/hosting events. All you have to do is to turn up and everything will be organised.

Videographer: Our professional videographer will create video recordings of your events, including show reels of your clients, promo videos, digital products, and more.

Photographer: Our professional photographer will create fantastic photo packages for you on the day of the event; get high-quality photos of you speaking on stage, meeting with clients, posing in front of professional backdrops, and more.

Hotel and venue searcher: We have a team who can locate the best quality hotel/event space for your needs (preferably in central London).

Hotel venue contacts/connections: We already have excellent relationships in place with several top hotels and they can provide you with a bespoke service that is ideally well suited for the needs of a professional event.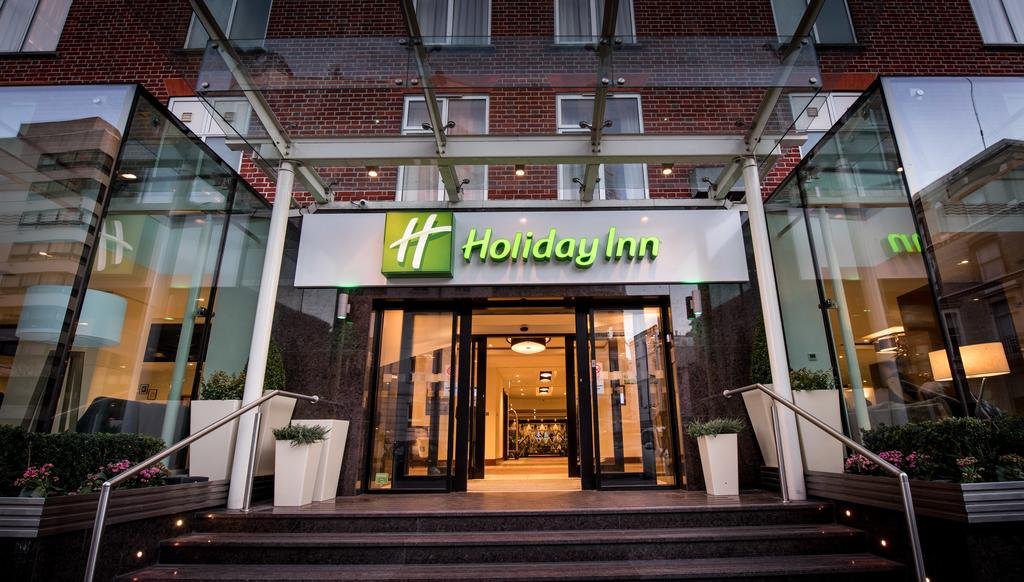 White Label Event Management
If you agree to invest in the Bronze Package, Des O'Connor and his team will manage and run your launch event and all clients you profit from are yours to keep 100% – using the exact model that Des has been using to run his successful events over a short period of time
These events would have an attendance on average of (150-200) and be based in central London (Des has already hosted 8 events in two years).
We will promote your event fully as if it's our own to our massive network, and give you full marketing support, including:
Promote your event to our list of "speakers who have shown an interest in speaking at upcoming events," a list of 2000 people to date and expanding.

Coach you on how to get international speakers to speak at your event (making your brand expand and especially in the USA).

We would train/teach/coach you on how we run our successful events so you can manage your own events in the future.

We advise you on how to earn revenue from your event, based on our proven model. For example, if you have 15-20 speakers at your event, you should plan to earn revenue by charging all of them for sponsorship packages to speak on stage, and also encourage your speakers to become clients of yours, by purchasing your professional services/products. We can very easily help you to learn about this business model, adapt your current business to offer more services and products, and help you earn more profits from this.

Learn how to earn extra income from your guest speakers: at least half of the speakers will typically be happy to pay you for your "extra services" to be discussed.

Creating your own brand with your own unique theme logo (we can create your new brand for you aswell as your logo & website, etc.).
SILVER PACKAGE
How Would You Like to Purchase My "Des O'Connor's Women in Business" Brand and Have it As Your OWN?

Purchase the Silver Package, and you get EVERYTHING included in the Bronze Package (above), plus:
I will help run the next 3 Women In Business events (dates TBD) for you, and will announce you as the new official (white label) owner of your own version of "Women In Business," or we can negotiate a different agreement where you get my help to run the next 3 events, and we will review after the 3rd event if you want to "own" "Women In Business" going forward.
But either way:
You Keep All Profits From All Events And Clients.
Here are a few reasons why NOW is the best time ever to start to run your own successful events using the proven business model of "Women In Business:"
People will be eager to attend events to get out of the home and connect with people again.

People will be looking for inspiration and connections with people in the personal development industry.

People will be looking for new opportunities and to improve their life personally and professionally (I will help you to prepare this). So many people are stuck at home due to the current crisis, wondering what comes next, wanting to make changes in their lives. Are you ready to answer them and offer the help they require?

There will be those who have been made redundant and do not want to go back to being employed and looking for someone like you to help them to improve their life personally and professionally.

There will be an influx of new speakers who would be willing to pay to be on stage at your event (this is called the "pay and play" program model).

Existing speakers would definitely be looking for speaking opportunities as they would need massive exposure and need new clients.

You would also attract those speakers who claim "never to pay to speak" however there will be hundreds who need to speak to get new clients. This is a great moment of opportunity to be an events host and organiser, especially with a prepared list of interested customers and a built-in audience that Des O'Connor has built over time!

Position yourself as an expert who runs successful events and you are guaranteed to attract international opportunities – trust me I know from experience! You'll see it happen in your own career, as everyone will see you as more of an authority, and instantly you can bypass your fellow competitors.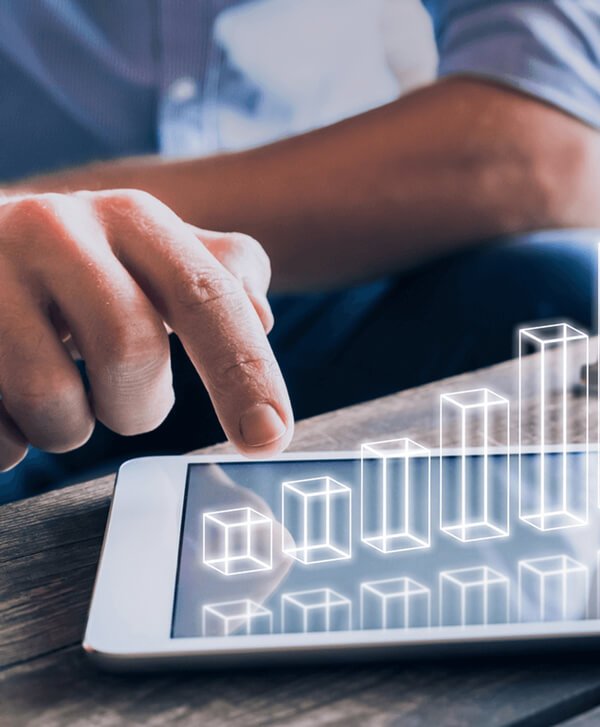 What other options do you have?
Do you want to try to re-create a business model like this all by yourself? Set it up and do it yourself takes time and money and is not guaranteed to be successful.
Why not get a proven business model with everything you need, all ready to go, almost like a Business In a Box?
GOLD PACKAGE
Finally, for the right investor who is serious about taking this opportunity to its next level of growth, you can choose the Gold Package and purchase the "Women In Business" brand outright.
This would include everything in the Silver Package and you would 100% own all rights to the "Women In Business" brand starting with an official launch event in 2021 (dates and logistics TBD).
I will work with you to arrange all the necessary details and we can negotiate the dates and logistics to everyone's mutual benefit and satisfaction.
But in general, with the Gold Package, you will receive a comprehensive array of my supportive services, consulting, strategic advice, and full transparency into the business model of "Women In Business" and how to implement this business and adapt it for your new or existing business and brand.
I will give you everything possible to help you succeed, including (exact details TBD):
Additional promotional services:
My Des O'Connor's models package will have thousands of new emails and mobiles we can promote to; we can discuss logistics of how to utilise my database. As the buyer of Women In Business, you would be able to promote what you do on stage and exhibit and promote your products and services to all attendees (we will advise so it works for you).
How to get targeted enquiries, clients and more:
There are very simple proven strategies & techniques that I can show you to easily obtain clients from event attendees and speakers. For example, if people are attending your event and taking up your VIP offer (lunch and bonuses and consultation with you), it is easy to upsell them to a package of additional services.
Business consultations with Des:
My consultations expertise will help you to be successful and significantly increase your income. I can help you look at your current services and learn how to charge more money and upsell/cross-sell to existing clients. I can show you and train you on the business model of how to get 15-20 speakers per event, and get half of these speakers to be high paying clients paying you from £2-15,000 each.
I can also help you to create multiple services to complement your packages (like mine, depending on what your business is).
International speaking opportunities:
I can show you how to get international speaking opportunities, including the U.S. and other countries, and how to get clients and cross-promotional opportunities from these event appearances.
Events Management Support:
I can work with you to create and manage a minimum of 3 events per year, with the 1st one to be in early 2021. We can discuss the exact details and logistics.
Guest Speaker Opportunities:
I can promote you and introduce you as the "new owner" of Women In Business at my next/final Women In Business event on March 27/28 2020. You can also be a keynote speaker/sponsor/supporter at that event, and also at the December 5 event to launch Des O'Connor's Shoes.
Professional Contacts and Introductions:
I am a respected authority in this field, I'm the only person in the UK who has offered this type of event, and I have a unique network of professional contacts that I will happily share with you. For example, I can introduce you to Rachel Elnaugh, former Dragon on BBC 'Dragons Den.' She has spoken at a previous Women In Business event and had a fantastic experience. With the right introduction and relationship-building, she would likely be willing to support your event as she is well respected and has a massive following and yes she will help to make your event a massive success. She is just one of many examples of people I have worked with in the UK; I'm happy to share many testimonials and introduce you to other people who have partnered with me before and who will likely be happy to work with you on future Women In Business events.
Launch event 2021:
Once we have an agreement for you to purchase Women In Business, we can discuss details and logistics for a launch event. I would recommend early February/March 2021 at the earliest. We can provide you with staff:
Hotel team to cover the hotel and serve as hands-on event management staff.
Telesales: we have a team who can call your contacts to convert/arrange a conversation with you, etc.
Marketing support: As mentioned above in the Bronze/Silver package, we can provide you with full marketing support, website design, banner ads, brand, logo, etc.
Who is an ideal investor to buy Women In Business?
Possibly someone who is already working as a coach/consultant/expert in the fields of business consulting/personal development, dating and relationship expert, therapist, author, counsellor or some combination. Anyone who wants to speak to this audience of women are interested in improving their lives, personally and professionally!
What other options do you have?
Do you want to try to re-create a business model like this all by yourself? Set it up and do it yourself takes time and money and is not guaranteed to be successful.
Why not get a proven business model with everything you need, all ready to go, almost like a Business In a Box?

Cross-promotion Opportunities: Des O'Connor Models and Des O'Connor's Shoes

Des O'Connor will still be in the business of helping women improve their lives, and his new ventures (Des O'Connor Models and Des O'Connor's Shoes) can help your business too! Des will keep working with you to promote your events and cross-promote to his audiences on social media.
You are not just buying a "business" or a brand, you are getting a long-term partner who knows how to reach your target audience of customers! Des wants to keep adding value for you for the long-term!